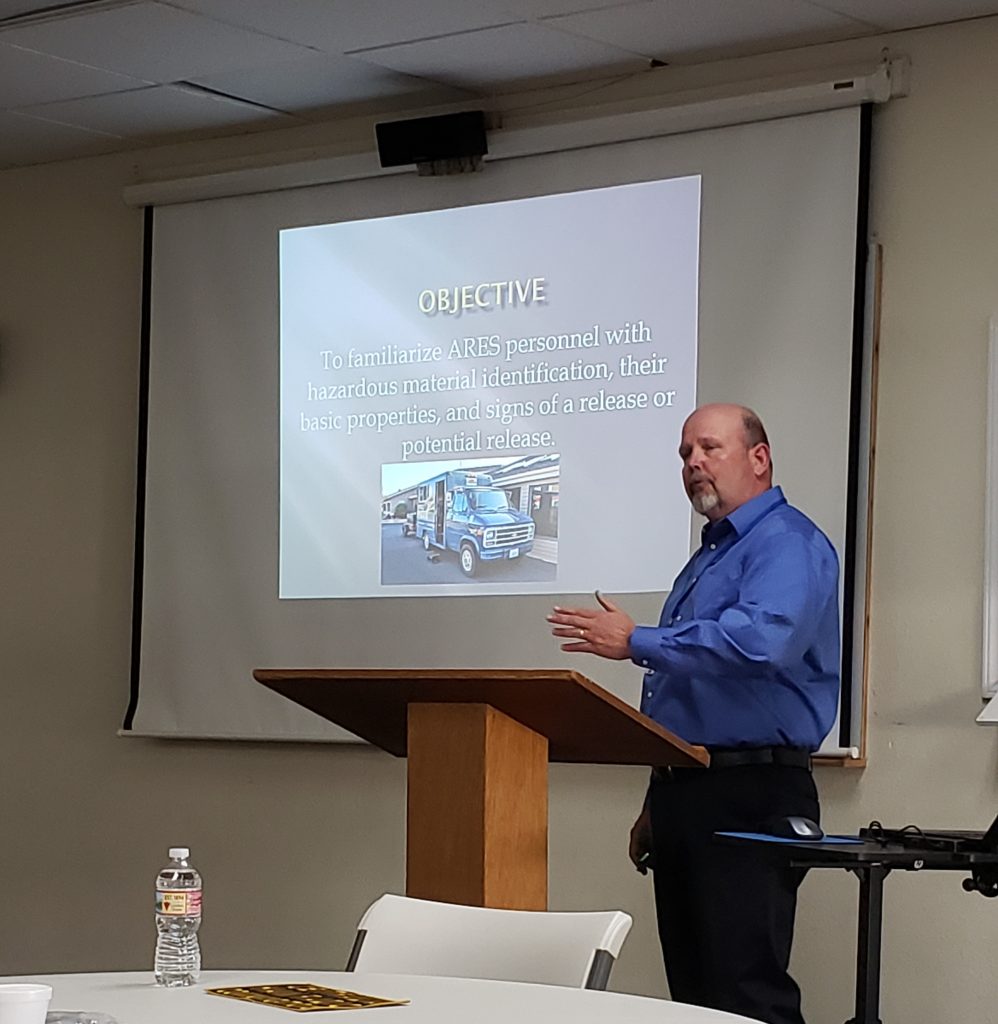 At our May 6th ARES training, instructor Ken Adams, KK6YUQ, gave a presentation on hazardous material to a combined Centralia and Lewis County ARES team. Ken has been with Centralia ARES for nearly a year now and is a retired police officer from Orange, California. A trained hazardous material instructor, ken was the perfect person to provide much needed training for our group.
Armed with the Emergency Response Guide on our cell phones and instructional forms provided by Riverside Fire Authority, the team worked through the process of identifying and evaluating several different potentially hazardous materials. Ken's presentation also included plenty of disaster video to keep us on our toes
Within an hour, we formed teams and worked on several local disaster scenarios where we were required to identify the hazardous materials by their placard numbers. From there, we worked to determine isolation distances and whether foam or water could be used on a potential fire. Before we knew it, the 90 minute training session was over and it was time to go home.
Ken's professionalism and training created a fun environment where it was a joy to learn. Thanks to him, our team is much more aware of the issues that face our community.