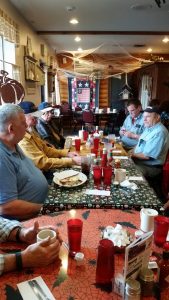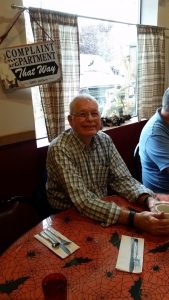 We are very near to setting an all time record for rainfall during the month of October, last set in 2003.  Today, however, we spent a pleasant couple of hours at Judy's Country Kitchen in Centralia where we hold our team brunch on the last Thursday of the month.
The brunch crowd has been meeting for several years now and you know it is successful when more team members show up for the food than they do for the meetings.
A great way to spend some time with good friends and solve the world's problems, especially on a rainy October day.
Thanks everyone.