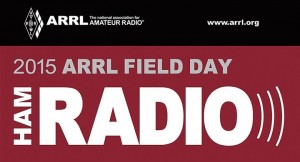 Mark your calendars.  Plans are being finalized for this year's Field Day event to be held in Borst Park once again.  We'll have the two CPD command and control vehicles in place as well as our new ARES van, Comm II.  Our location will be shelter #1 near the lake and we will be putting together either five or six stations this year.
Plans being finalized at the Chehalis Valley Amateur Radio Society meeting on Wednesday.  Chuck Verdon, W5KAV will handle antenna placement again this year.  Linc has generously agreed to work the grill.  Loyann will be bringing her QRP / solar powered radio and we're planning for a transmitter hunt again.
Dates for this years event are:  Friday, June 26th, 5pm-9pm (setup); Saturday, June 27th, 11am – midnight (operate); Sunday, June 28th (take down and clean up after 11am.
See you then!