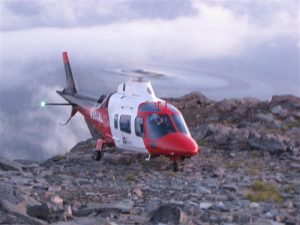 Our August 7th ARES training exercise is still on schedule to be a joint drill with Riverside Fire Authority and Airlift Northwest Medical Evacuation Services.  We have some work to do prior to being ready for the August event and will practice our helicopter landing zone procedures at our upcoming training.
On July 17th, team members should meet at the south end of the Southwest Washington Fairgounds – entrance at the senior citizens center, across from Gootee Chevrolet, 2500 block N. National Avenue.  Comm II will be set up near the large grass field at the very south end of the fairgrounds. Net check in beginning at 6 pm with training to follow at 6:30 pm.
During this exercise we will practice all helicopter LZ procedures, including choosing a location, documenting obstacles, setting up the LZ, preparing the pilot briefing and ground to air communications.  Please bring your normal deployment equipment (ID, vest, HT, go bag with note taking material and field resource manual).  After a successful LZ setup at the fairgrounds, we will seek out another LZ location somewhere nearby (not already on our list) and practice another setup procedure there.
Remember – dress for the weather as this will be outdoor training, bring a folding chair if you wish and don't forget to keep hydrated if temperatures are excessive.